Postcard From The Firth of Tay…
Hi Everyone,
Thanks to the very reliable technique of photographic identification of dorsal fins, we can often keep track of dolphins over a long period of time, and over some quite long distances too. I had a nice surprise recently when Barbara Cheney, Photo ID officer with Aberdeen University's Lighthouse Field Station at Cromarty e-mailed me to say that our friends at St. Andrews University Sea Mammal Research Unit had sent her some dorsal fin pictures from near the Tay Estuary taken in July last year and looking carefully through the photos she picked out ID#1113 "Lunar" who is the young son of our adoption dolphin "Moonlight" and who is having a leap out of the water in my archive photo below…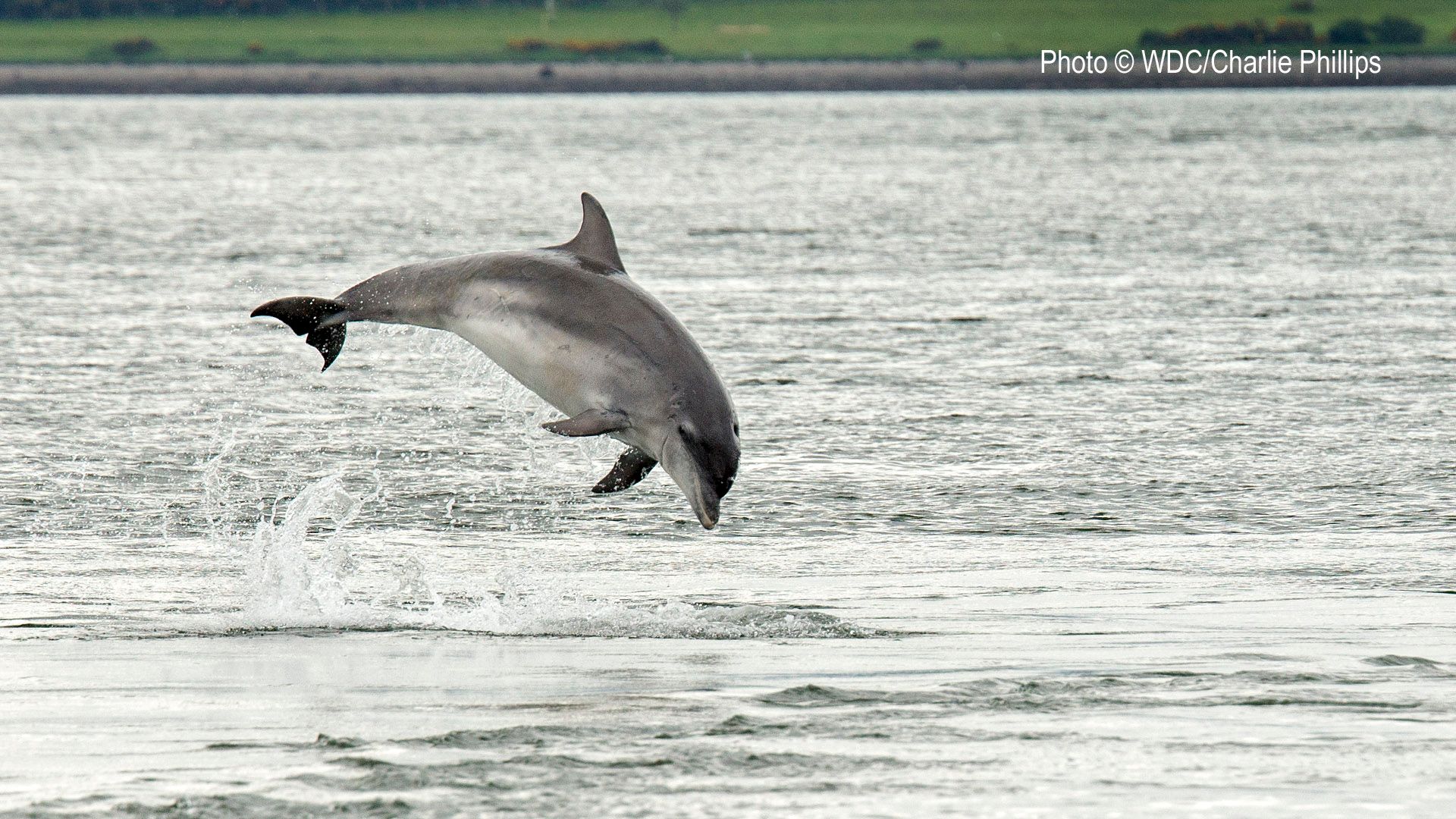 Lunar wasn't around much at all in 2014 here in the Moray Firth so it looks as though he had a bit of wanderlust and didn't fancy the idea of having a baby brother or sister so went "swimabout" and ended up with some other well known dolphins away down the east coast – a trip of nearly 300 kilometres !
I wonder if (a) He will come back sometime and (b) Whether or not he will send his Mum a postcard !
Best Wishes,
Charlie.