It's A Bit Quiet Out There…
Hi Everyone,
Winter is really kicking in up here in this part of the Moray Firth with lots of migratory birds starting to arrive, but certainly around the Kessock and Chanonry areas – dolphins are a bit thin on the ground. I spotted a few dolphins on the outer reaches of Rosemarkie Bay the other day but they didn't come anywhere near the Point. This is a time of my dolphin season where I am very lucky if, even using my very hugest telephoto lenses, I can get any close up pictures at all, like this fairly recent shot of ID#1025 "Charlie" zooming out to sea chasing after Breeze and a few others.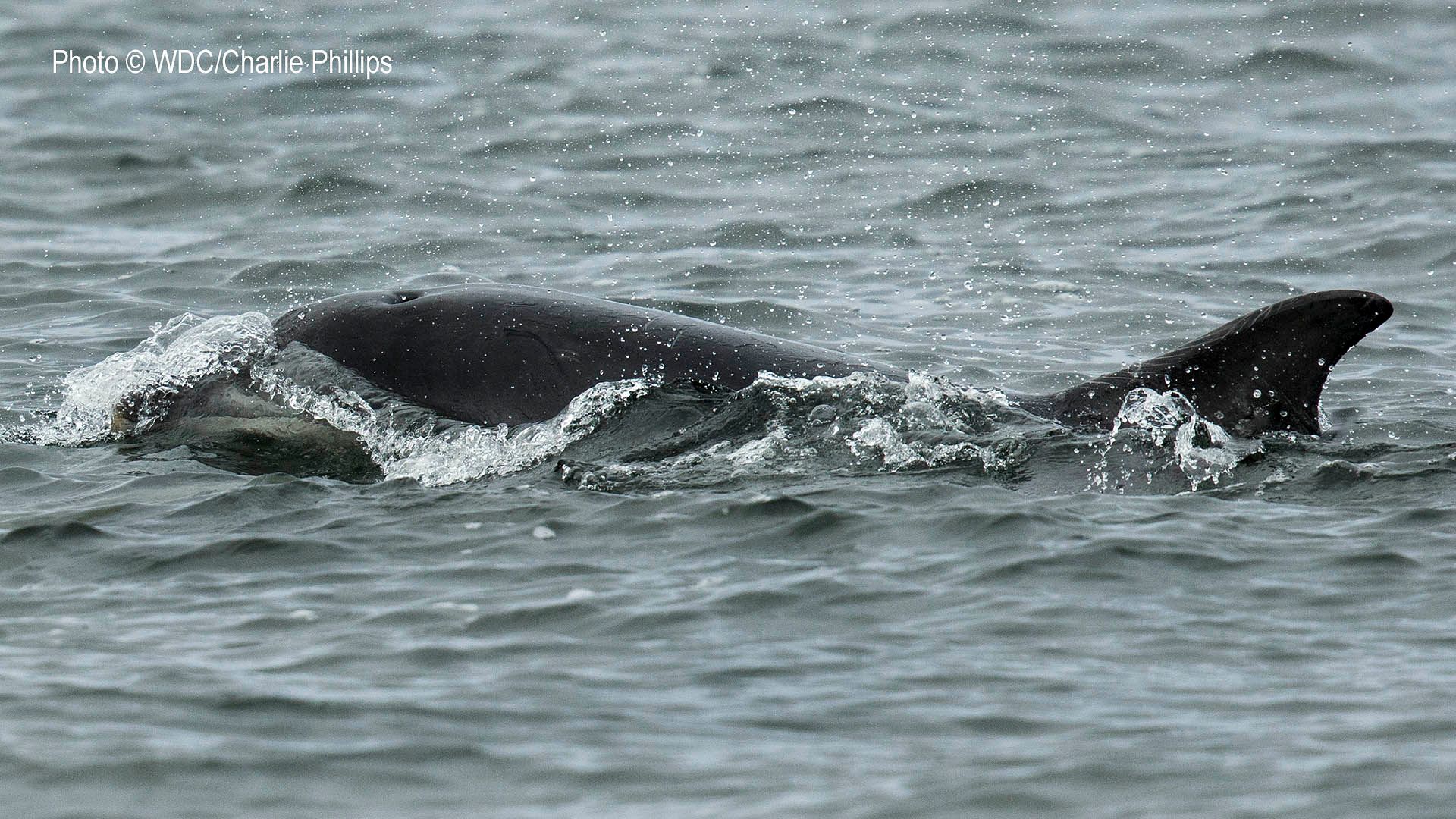 As I write this blog entry, it is thick fog outside and I can't even see the water of the Kessock Channel although hearing the disembodied quacks of some ducks swimming about and the honking of invisible geese is a bit spooky !
Best Wishes,
Charlie.