It's Like They're on Elastic !
Hi Everyone,
I overheard a lady this morning at Chanonry Point commenting on the lovely, synchronised surfacing rhythm that Zephyr and Breeze have – where they seem to pop up in the same spot time after time…"It's amazing, it's like they are on elastic !"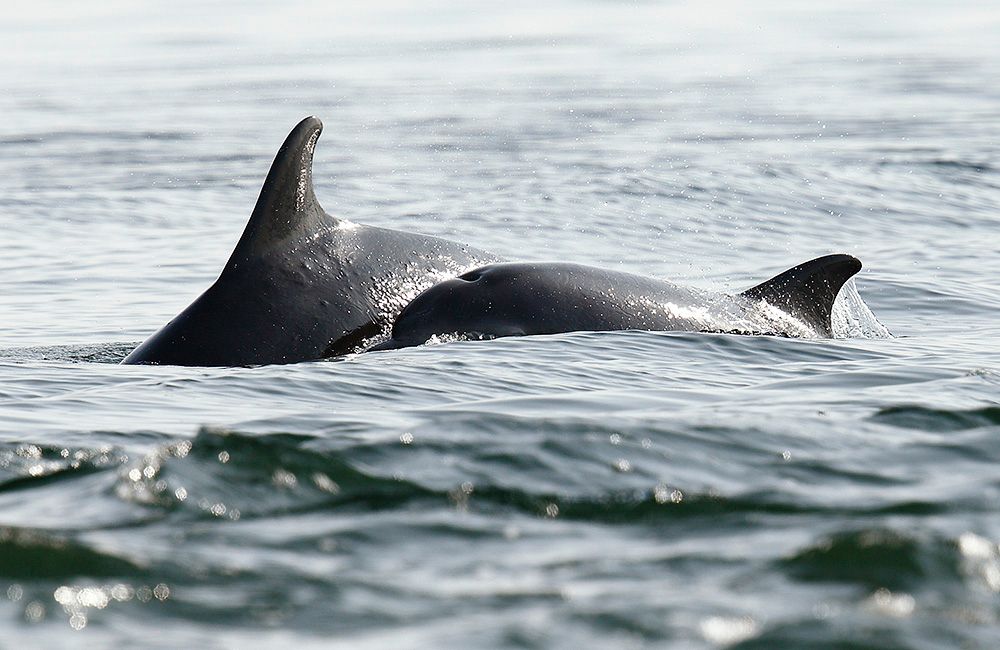 ©WDC/Charlie Phillips
Only the two dolphins this morning in the very glarey, cold blue light (difficult to get good photos in this light sometimes) but I have just had a phone call from Dolphin Trips Avoch to say that they have just spotted three or four dolphins in Fortrose Bay including a year old youngster…I wonder who that could be??
Best Wishes,
Charlie.