Hi Everyone,
The photo below is a sight for sore eyes, the first visit from dolphins in the Kessock Channel for months. It was a blizzard of snow this morning but as the skies cleared I had this glorious scene in front of me – Kesslet and Charlie hunting in the fast tide and big Scoopy about 100 metres away foraging.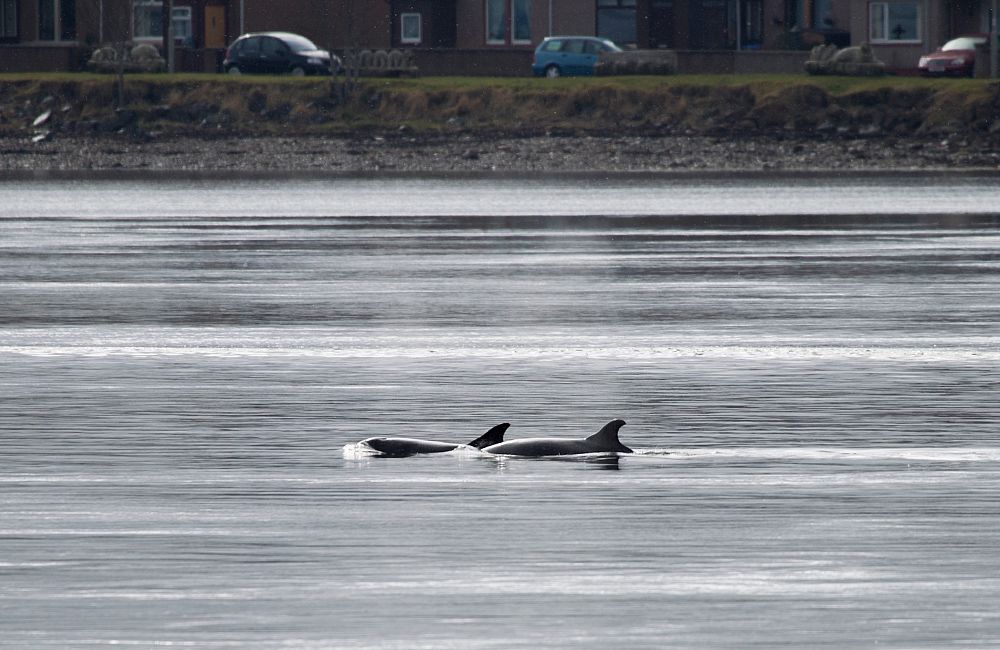 ©WDC/Charlie Phillips
I have a feeling that this is now the proper start to the dolphin season – but there is nothing like mother nature to bring you back down to earth again so I'm crossing my fingers and toes…
Best Wishes,
Charlie.