Hi Everyone,
I don't have much in the way of sightings to report at the moment. My pal Alan and I were watching for dolphins recently from the warmth of my car parked at the Rosemarkie Caravan Site. Looking out to sea for a while brought nothing but ducks and gulls but suddenly a huge splash, a dorsal fin spotted then nothing more. That's the way that sightings go at this time of year, very brief – blink and you would miss them. After Alan left to head home I spotted the same dorsal fin again, but much closer and it turned out to be a nice big guy called "Raggedy Fin", ID#435, a dolphin that we see more often up around the Cromarty area.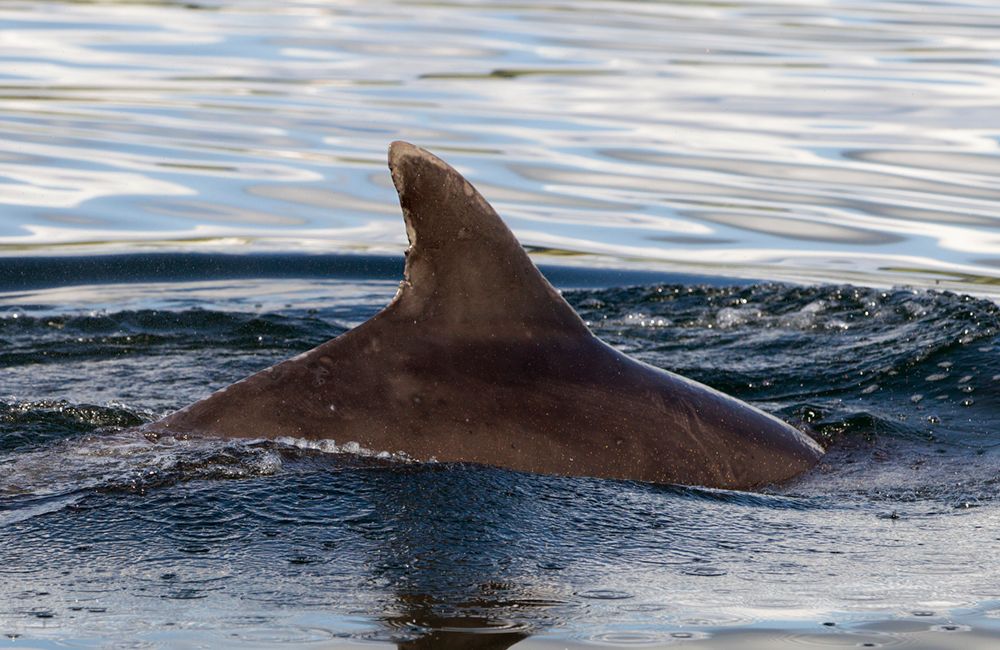 ©WDC/Charlie Phillips
Lots of snow around out in the countryside but not much in Inverness or North Kessock and the atmosphere is nice and clear – good for doing observations.
Best Wishes,
Charlie.