Swimming Though The Clouds…
Hi Everyone,
I had a real surprise the other day when driving up the coast road of the Beauly Firth from North Kessock, I saw two dolphins chasing fish away up near Redcastle which is nearly as far as you can get before you go into the River Beauly. The weather wasn't brilliant but I could see through my big camera lens that it was Kesslet and Charlie. I hadn't seen either of them for ages and I watched them for nearly an hour rounding up Sprats before the smokey haze of stubble burning on a local farm lost them from my view. Sitting typing this in the grey gloom and pouring rain I can only dream of sunny days like in the photo below, where the sea is so calm and that the reflection of the clouds is so good that the dolphin looks as though she is swimming through the sky.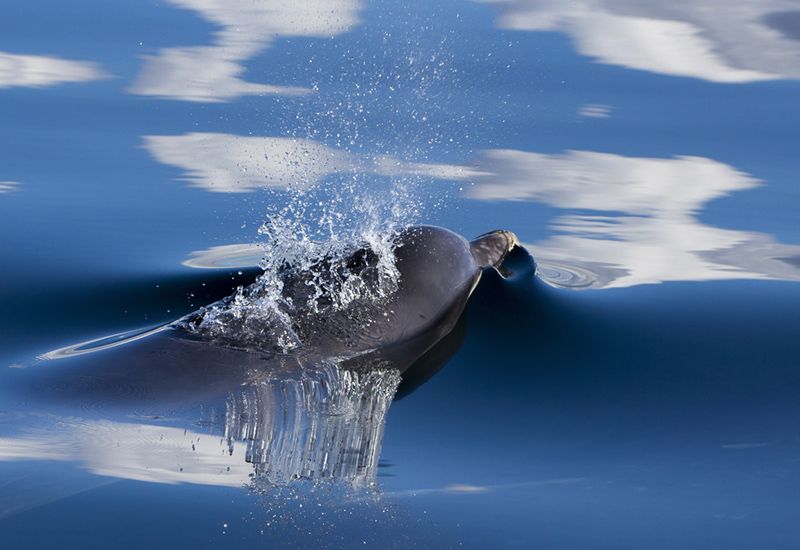 ©WDC/Charlie Phillips
Here is a map that shows you where Kesslet & Charlie travelled to, past our Dolphin & Seal Centre and then went where I have put the red arrows – a distance of over 9km !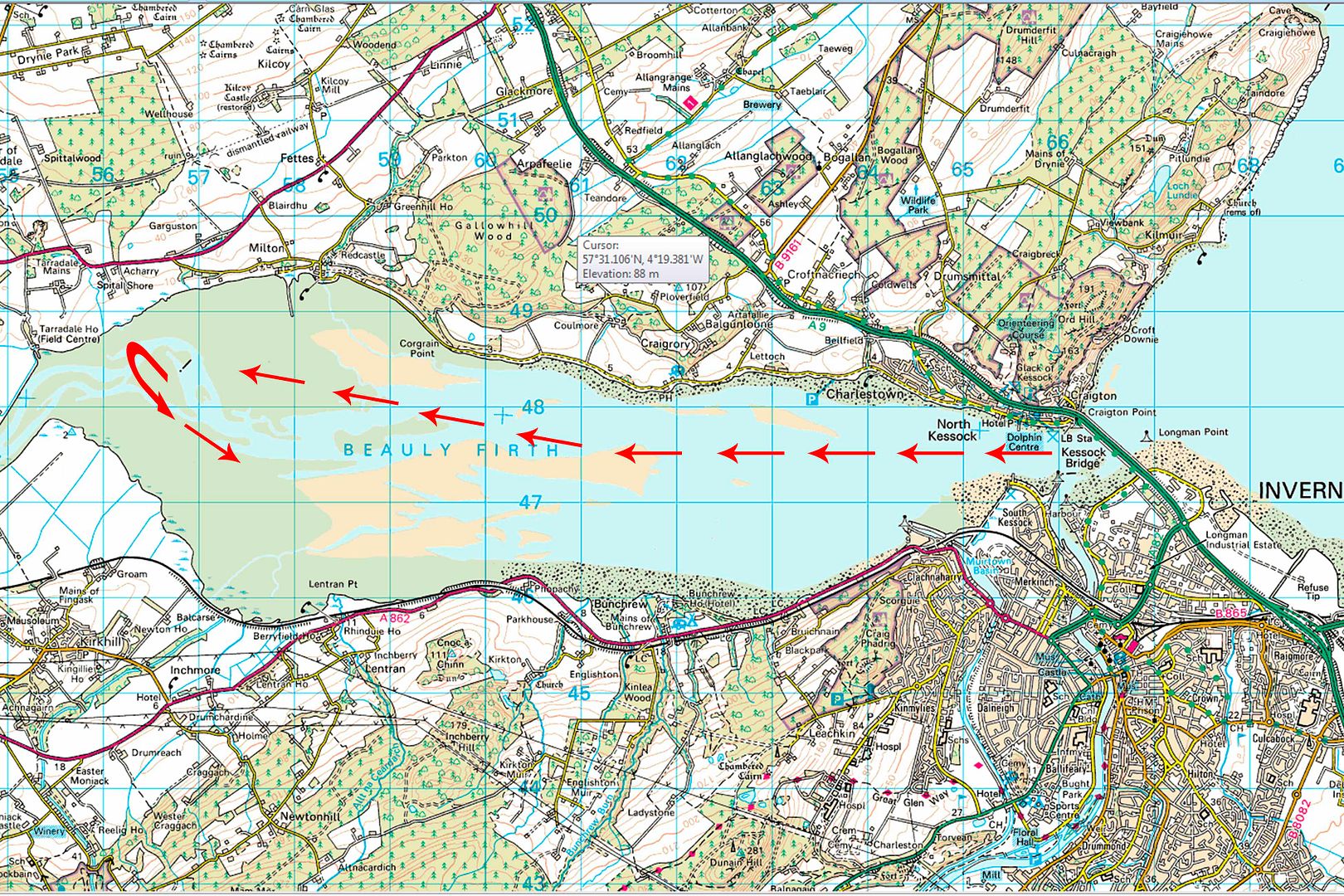 Map Courtesy of Memory-Map
Best Wishes,
Charlie.