Common Dolphins & Kessock Invasion !
Hi Everyone,
Susan and I spent a great two hours out on the water with my friend and marine biologist Ian French from Gairloch Marine Wildlife Centre & Cruises on Friday and thankfully the weather forecast was wrong and we had lovely weather to help us enjoy over 60 Common dolphins, some of which came right over to the boat and swam at the very front, with me leaning over the side to get photos. I got some video footage too but I've still to edit that down yet.

©WDCS/Charlie Phillips
Yesterday at North Kessock, even although it was pouring rain, I managed to get photos of no less than 10 dolphins including Kesslet, Sundance, Mischief and in the photo below, Moonlight with her teeth clamped onto a nice salmon ! Sorry about the grey, grainy picture but the conditions for photography weren't ideal.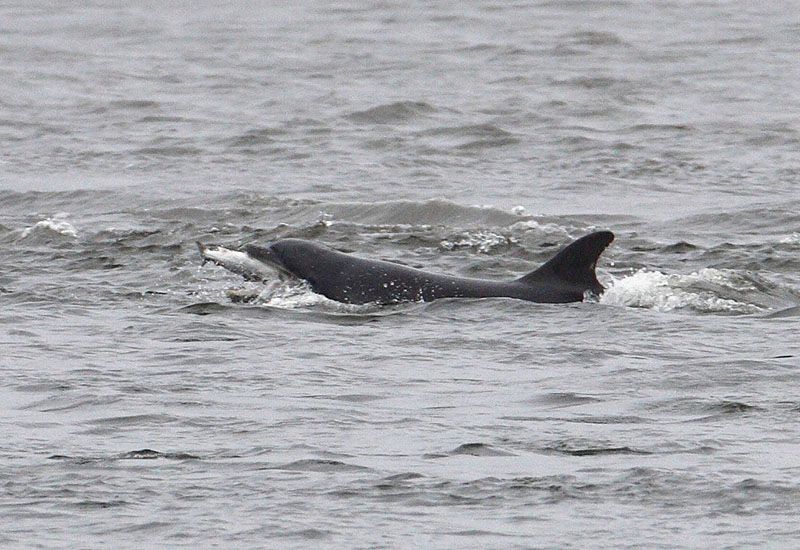 ©WDCS/Charlie Phillips
Best Wishes,
Charlie.