Prism Drives Scoopy Loopy !
Hi Everyone,
Yesterday was horrible at Chanonry – damp, windy, terrible light…you know the story BUT Moonlight and her son were there, as were Rainbow and Mischief so it was great to catch up with them. Today was a good bit better as far as conditions and actual dynamic activity went with Prism coming in to visit his Mum, Rainbow and then getting up to no good with ID# 748 Trail Scoop or "Scoopy" for short – as you can see in the two photos below they were going loopy !

©WDCS/Charlie Phillips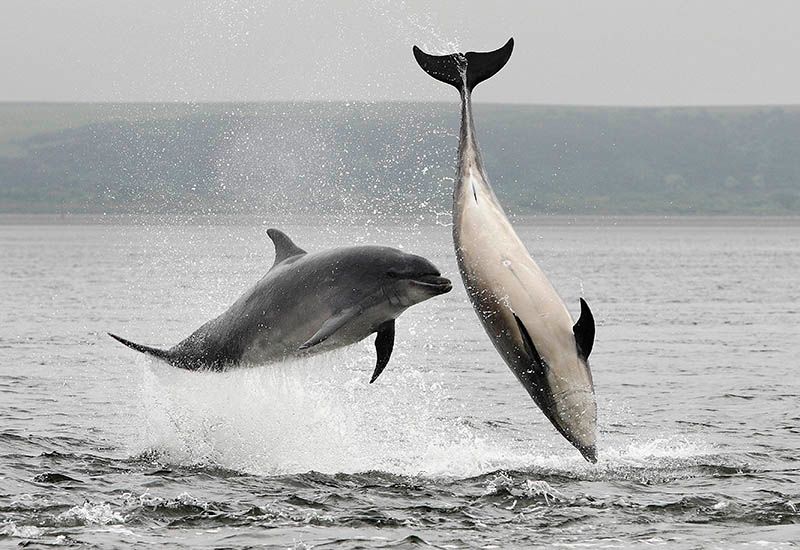 ©WDCS/Charlie Phillips
Great to see this action and the visitors to Chanonry were treated to four or five sets of big jumps like these, one after the other. Amazing.
I'm away on the west coast tomorrow having a day off with Susan (busmans holiday more like!) and we will be with my marine biologist pal Ian French at Gairloch who has lots of Common dolphins and Harbour Porpoises in Loch Gairloch at the moment, some of the Porpoises have babies with them and hopefully I'll get some pictures when we are out on his tour boat. Baby Porpoises… ultra cute and you could fit one in your pocket !
Best Wishes,
Charlie.