Kesslet visited Chanonry briefly yesterday, all the dolphins were pretty close to the beach including Charlie, Zephyr, Rainbow and Brreze. I had a group of students from Middlesex University with me, I play host to a group every year and they were totally amazed at the dolphins…rightly so, you don't see this very often in London eh? Kesslet is looking right at me.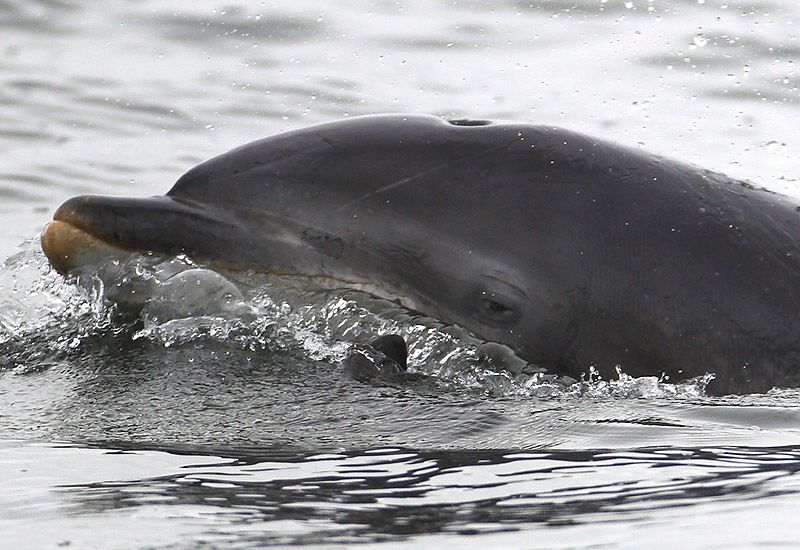 ©WDCS/Charlie Phillips
Today was much drier than yesterday but we only had Scoopy, Zephyr and Breeze for company. It was great to see Geoff and his wife Chris on the beach beside me again, long time supporters and dolphin enthusiasts…welcome back folks !
Best Wishes,
Charlie.