Scoopy..That Was SO Funny !
Hi Everyone,
I was round at Chanonry on Sunday and despite being a lovely, sunny day it was bitterly cold with a biting northerly wind. What made it eventually worthwhile (the dolphins took ages to arrive), apart from seeing Rainbow and about six others was Scoopy playing with a big stem of holdfast seaweed. He would balance it on his blowhole while swimming at the surface and then let it wash along his back, and then he did it again, and again…fascinating to see this huge dolphin taking "time out" to physically play with something.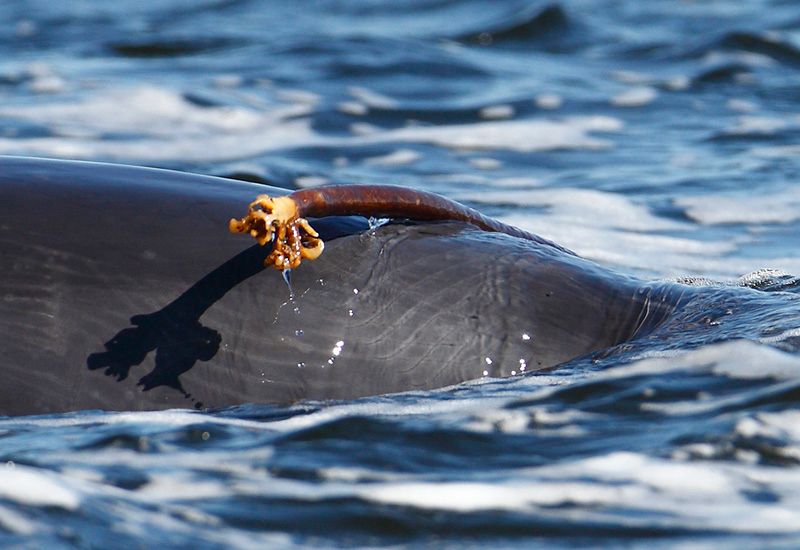 ©WDCS/Charlie Phillips
I'm out filming with Timeline Films early in the morning tomorrow so fingers crossed we see some dolphins !
Best Wishes,
Charlie.