Hi Everyone,
It's been a bit raw and snowy up here recently, not brilliant for getting out and about. One question that I get asked quite often is do we recognise our dolphins by their tails the same as some whales, such as Humpbacks are?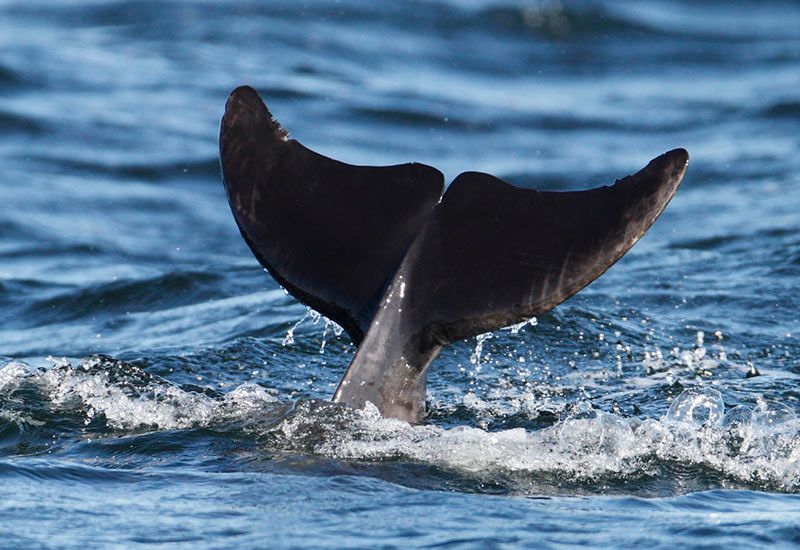 ©WDCS/Charlie Phillips
As you can see in the above photo of Sundance's tail taken recently, he has some nicks in the trailing edge of the blades of his tail but these aren't nearly so easy to recognise (or to photograph) as dorsal fin markings so the answer has to be no, we do it by the dorsal fins.
Best Wishes,
Charlie.