Hello Sundance, Hello Rainbow, Hello Mischief !
Hi Everyone,
I was nearly giving up on dolphins coming to the Point yesterday, they left it a bit late in the tide but I'm not complaining really as I ended up with Sundance nearly up on the beach beside me, Mischief around the same and Rainbow a little bit further out but stil very near to where my camera and tripod were. There were a few other dolphins around too but it was just SO good to get my first decent sighting of these three this year.

Sundance © WDCS/Charlie Phillips

Rainbow © WDCS/Charlie Phillips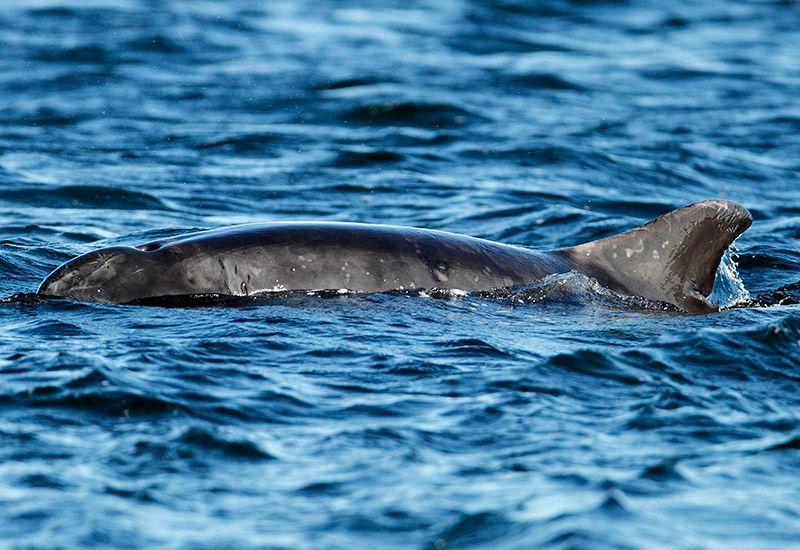 Mischief © WDCS/Charlie Phillips
What I did notice was that all the dolphins, especially Rainbow, has light coloured blotches (or lesions as we call them) very visible on her skin, maybe just due to the lovely sunshine.
Best Wishes,
Charlie.