Hi Everyone,
The sky is blue, the sun is shining and…we have dolphins coming most days to Chanonry Point!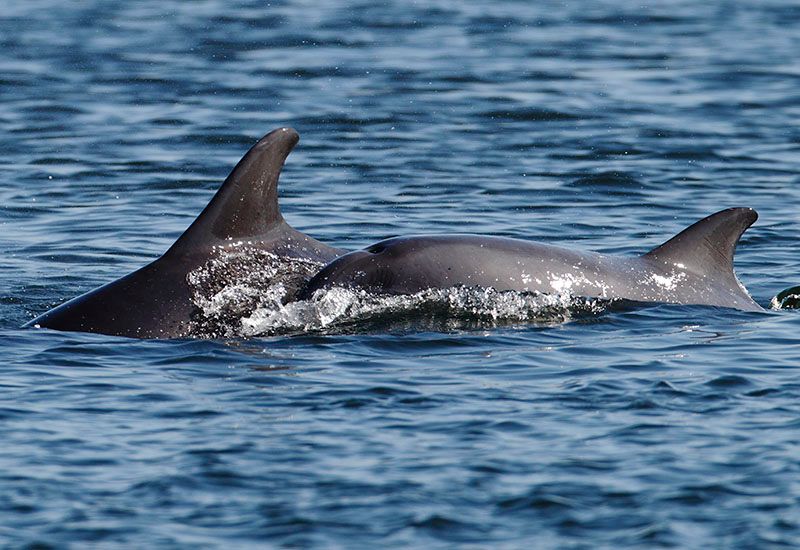 ©WDCS/Charlie Phillips
Zephyr & Breeze were there yesterday and they are both looking good as you can see in the photo above. Scoopy was around too but he wandered off as soon as I had arrived, obviously not wanting his photo taken. My pal Alan texted me to say that the three of them were there again today, I had a meeting over in Inverness and didn't make it round today. Hopefully tomorrow we might see some of our adoption dolphins and I can try out my new camera on them.
Best Wishes,
Charlie.