Sightings Update....
17 December 2007 - 11:16am
Hi Everyone,
The Moray Firth is pretty quiet just now with hardly any dolphin sightings at all. There are groups of little porpoises moving in and out of the area where I work and it's nice to see these wee souls fishing for much smaller fish than dolphins would normally eat. Porpoises are much smaller than our big dolphins and their little bodies have to work hard to keep out the cold of the chilly water.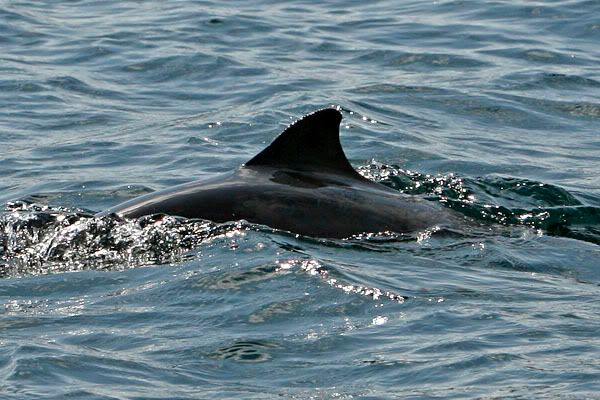 Copyright Charlie Phillips/WDCS
Best Wishes,
Charlie.